Best solutions for growing business
Elevating Customer Engagement through AI-powered Chatbots
The best way to save time on customer service
Quick and Accurate Customer Assistance with EXPA.AI Chatbots. The FAQ and NLU chatbots deliver fast, precise answers to frequently asked questions through a conversational format. With NLU technology evaluating and understanding Burmese regardless of font, customer needs and intent are accurately addressed. These chatbots improve customer satisfaction by providing quick answers without navigating a page or speaking to an agent, saving customer time.
learn more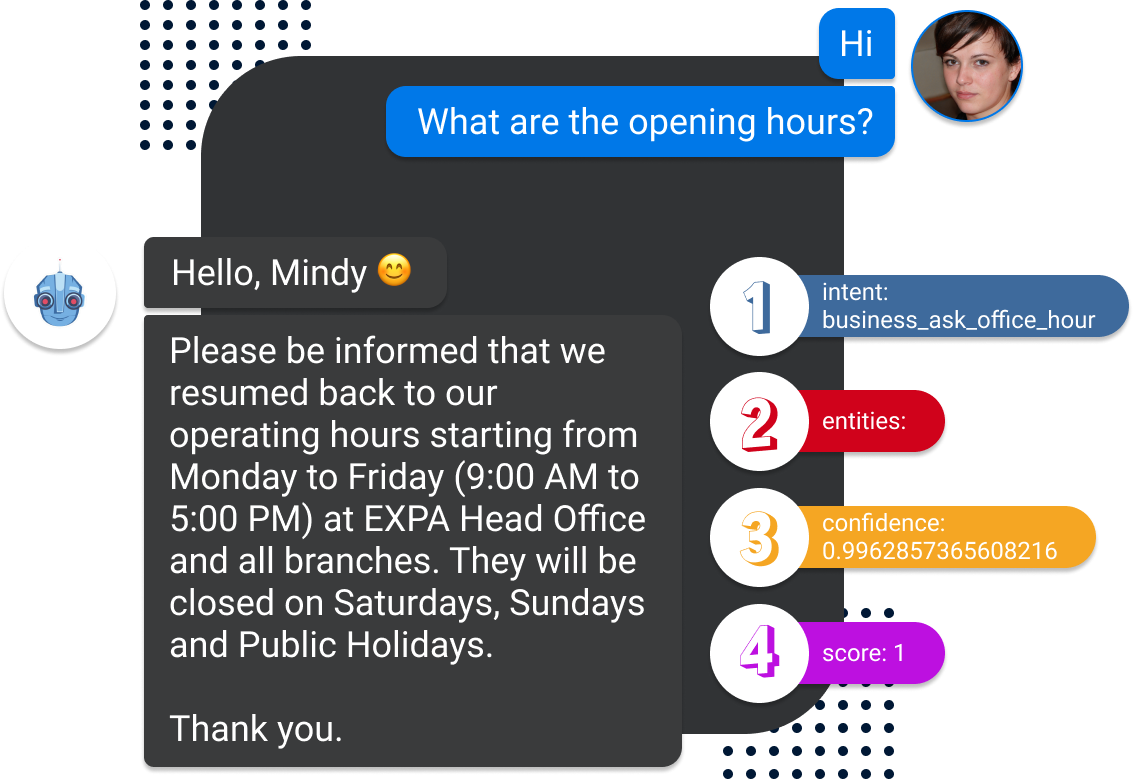 Unifying sales, marketing, and CRM through integration
Improve Customer Relations with Accurate Data for Loyalty Programs. We assist businesses by collecting personal data, tracking purchase patterns, and tailoring marketing efforts for personalized experiences. This enhances customer satisfaction by making them feel valued and strengthens connections.
learn more
Eliminating long wait times and non-stop calls
Industries face difficulties in managing administrative tasks due to limited workforce and lack of 24/7 support. EXPA.AI's online booking system simplifies customer booking by allowing them to easily select available appointment times without phone calls. This improves customer satisfaction and boosts conversion rates for the organization."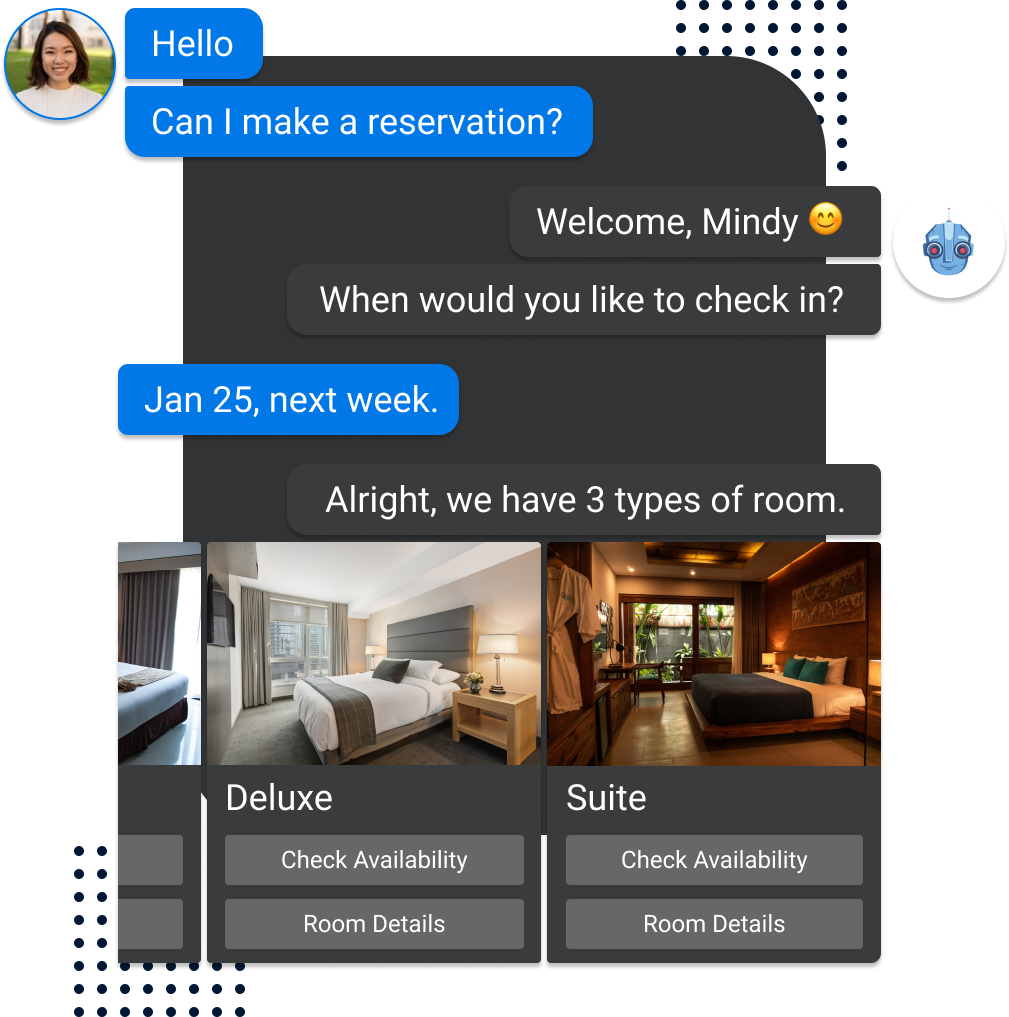 Boost ROI naturally with repeat reminders
Maintaining customer engagement can be challenging in a fast-paced world. Businesses can keep their clients interested by sending regular updates on their products or services via notifications. With a multitude of notifications, it can be hard to stay connected with customers. Utilize a notification bot to send regular updates, including price drops, back-in-stock alerts, and collection launches. Save on advertising expenses with a bot and subscribe as a user to receive notifications.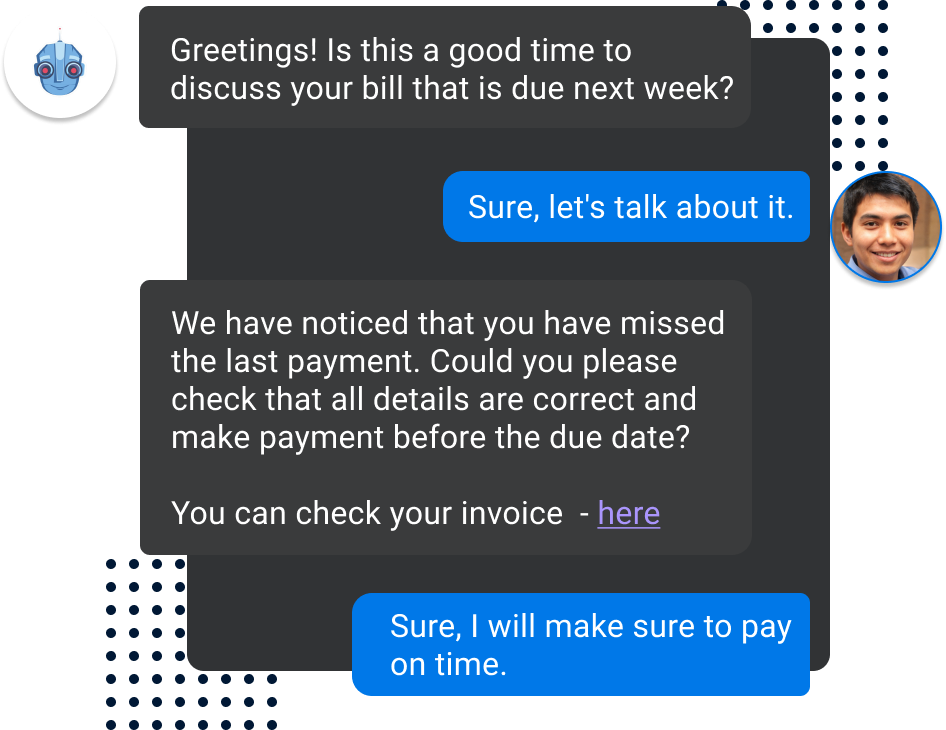 Streamline banking operations and deliver exceptional value
EXPA.AI has created intelligent, efficient, and polite chatbots to meet the growing demand for advanced banking chatbots. Our chatbots assist customers by reminding them of important tasks such as completing payment information or tracking bills, helping them stay organized in their financial life.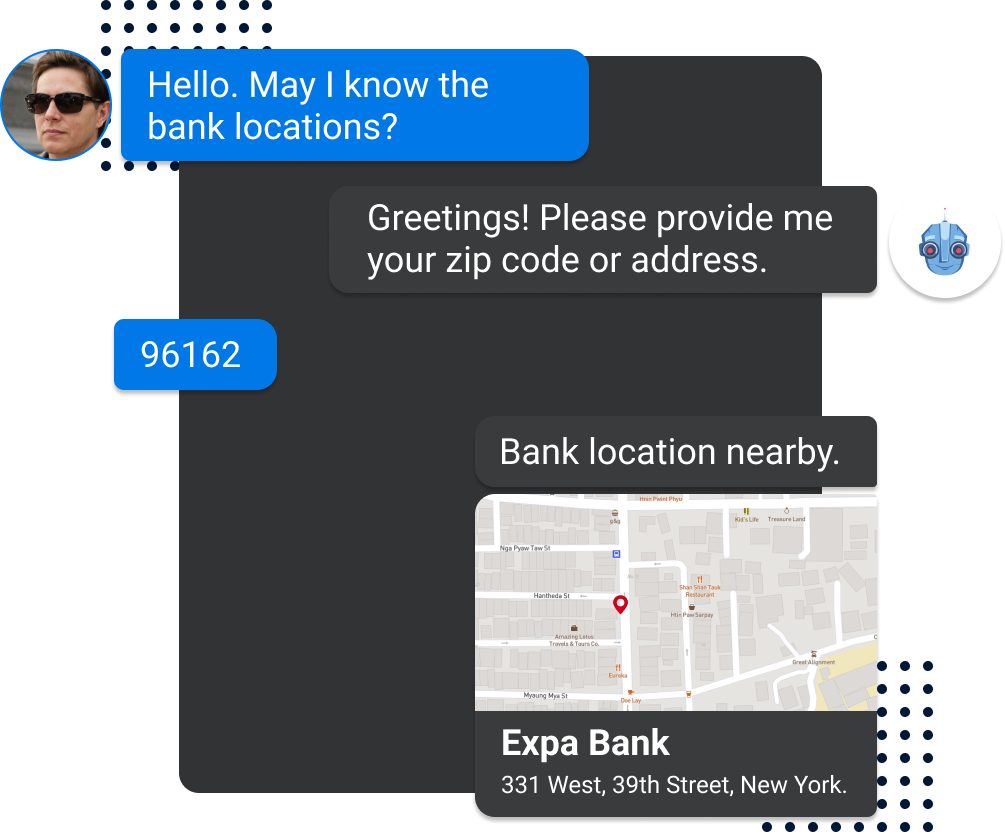 Avoid disturbing customers with offline surveys
To achieve successful surveys, it is crucial to identify and overcome challenges. Traditional paper/pencil surveys often suffer from high cost, lengthy administration and analysis time, poor data quality, slow execution and lack of randomization. Enhance your surveys by upgrading your interactions and obtaining accurate responses. Use EXPA.AI to conduct multiple surveys and track customer completion.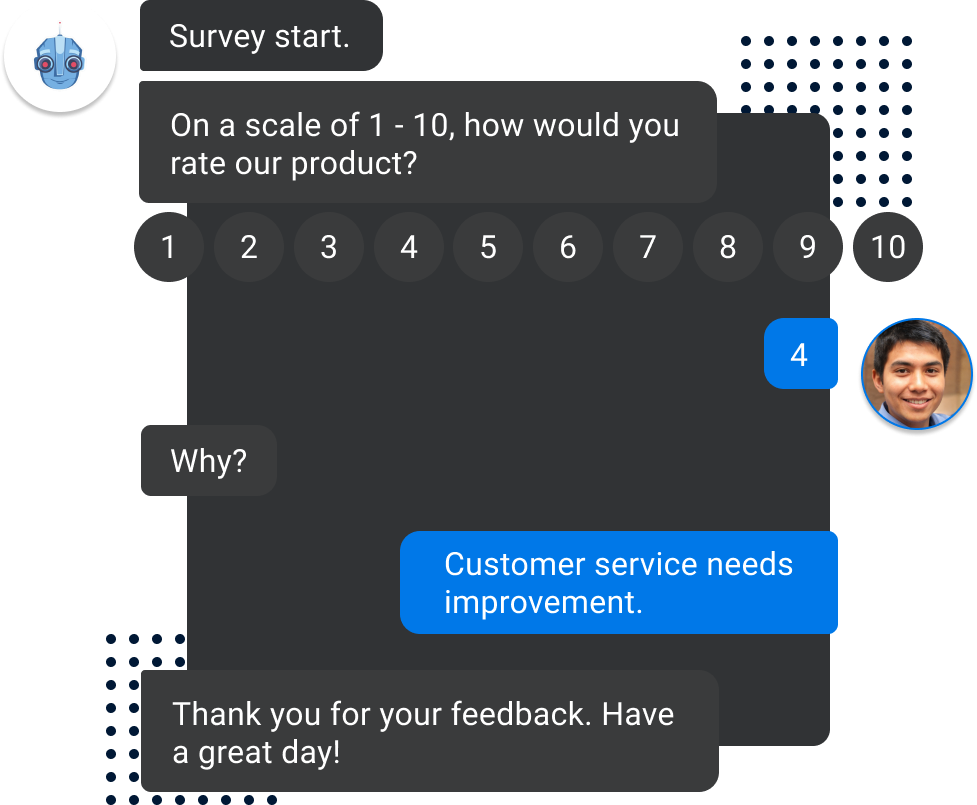 Stay informed and real-time updates
Optimize customer satisfaction and streamline logistics operations with EXPA.AI bots. Customers can track their order 24/7 by simply receiving a shipment tracking number via bot, avoiding confusion with the CRM team. Enhance the customer experience, reduce costs and increase efficiency throughout the entire logistics value chain with EXPA.AI.